Monthly Parent Info Night
Registration:
None required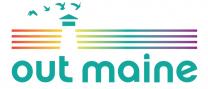 The group meets monthly - on the second Thursday, 6-7:30 PM.
OUT hosts a monthly parent info night for anyone parenting or caring for youth with a diverse sexual orientation, gender identity or gender expression. Participation is free and open to the public, and is facilitated by Sue Campbell, Program Director. Sue raised an LGBTQ+ child and has professional experiences working with parents and teens on a variety of issues.