Z'Outing Club Meetings (Monthly)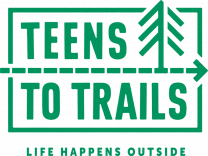 We know there are many restrictions to gathering right now - but we also have ways to stay connected to our outing club friends, our amazing advisors and the fun and skills we gain by being part of an outing club - or simply enjoy the company of others who like the outdoors.
Teens to Trails is offering a winter series of talks on topics that complement your outdoor interests, offer activities that you can do on campus or at home, and are a way to connect with teens from all over the state.
Meeting once a month from 2:30 - 3:15 PM!
January 28 2:30-3:15 - Astronomy! What is up there above you?
February 25 2:30-3:15 - Outdoor Fires & Cooking
March 25 2:30-3:15 - Pooping in the Woods, and other awkward topics