Webinar: Google Classroom for Educators (Series of 4 1 hr. Sessions)
Offered by:
National Digital Equality Center
Presenter:
Louis Carrier, NDEC Educator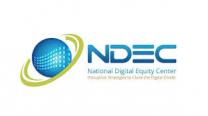 With the appearance of Covid 19, many teachers were suddenly thrown into the realm of remote digital instruction without any preparation. Now that the school year is coming to a close, the summer seems like a good time for educators to get a chance to learn how to put together a cohesive, organized digital class that can work for both in person and online remote instruction. Google Classroom is extremely useful in the delivery of instruction for both in person and online instruction. This class will offer a complete presentation with extensive hands on time on how to utilize Google Classroom as a course management system.