Virtual Art Camp (August 3 - 7)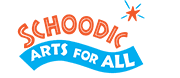 2020 Schoodic Arts Festival  – Virtual Summer Art Camp
Schoodic Arts Festival Children's Art Camp will be presented via Zoom this year. The camp day will begin with socializing with friends and sharing excitement about projects, then a lesson. The afternoon will be away from the computer with a guided outdoor activity that the students learned about in the lesson.
We will provide a substantial materials kit available for curbside pick-up at Combs Studio. (Valued $50)
Materials:
Cookie Cutter Needle Felting
Modeling Beeswax
Gelatin Printmaking Kit
Mason Bee House Kit
Pesto and Tomato Sauce Kit
Thanks to the Winter Harbor Masonic Lodge and the Bill Thayer Scholarship Fund for making this possible.
Open to all students ages 8 –13 
Please register each child individually.