The Teacher Institute for Watershed Science and Conservation (July 31 - Aug. 3rd & Aug 5th - 8th)
Registration:
Required, Reach out to Meg Edstrom Jones by filling out the embedded contact from on this page,
Click here to register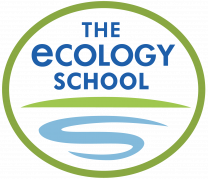 Through application of The Ecology School's pedagogy and teaching techniques developed through 20+ years of award-winning outdoor science lessons, teachers will be challenged to explore water's connection to human systems and its impacts on the environment. Immersed in field-based ecology lessons, teachers will have opportunities to network and collaborate with colleagues from schools around the country to reimagine their teaching to include outdoor learning, place-based experiences, and community partners
The Teacher Institute for Watershed Science and Conservation sponsored by Poland Spring will be offered from Saturday July 31- Tuesday August 3 and Thursday August 5-August 8.
Teachers who are accepted into the Institute will attend free of charge, thanks to our sponsor Poland Spring. An initial $250 stipend will be awarded upon arrival to the Institute, a second $250 upon implementation of a community-based project after the Institute, and participation in ongoing project evaluation. Travel stipends and additional scholarships to supplement childcare costs, lost summer income, etc. are available based on need.