Summer Science Fun with Gulf of Maine Research Institute
Offered by:
Gulf of Maine Research Institute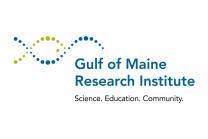 We know many families are scrambling to make sense of summer without camps and other kinds of traditional Maine fun. GMRI is happy to offer summertime science to help fill the gaps!
GMRI Home Delivery is a menu of virtual science learning experiences adapted from the Gulf of Maine Research Institute's education programs aimed at youth ages 10-13. Our programs (described below) are facilitated by experienced GMRI educators and are based on the GMRI programs our partner teachers have come to know and love, offering the same high-quality authentic science experiences we support during the school year.
Two programs will be offered the weeks of July 6th and July 13th. Each program is 45 minutes per day for five days. The Nature Note program will be offered in the morning, with LabVenture Express in the afternoon. GMRI Summer Home Delivery is 100% free but does require a device and internet connection and we'll make use of Zoom and Google tools.