LabVenture 2021 Summer Teacher Workshop (Aug 11)
Offered by:
Gulf of Maine Research Institute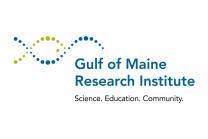 For many of Maine's fifth and sixth graders, the LabVenture field trip is one of the highlights of their year. Join us for the day (in-person in Portland) to experience the LabVenture program for yourself just as your students do and explore the supporting curriculum resources. Spots are limited in order to follow CDC guidelines. Preference given to teachers who are scheduled to bring their students to GMRI during the 2021-2022 school year.
Wednesday, August 11th, 2021 8:30-4:00 with some pre-work required.
Stipends and travel reimbursement will be provided to participants.