Hip Hop Dance with Dezirae Zaman
Offered by:
Summer Festival of the Arts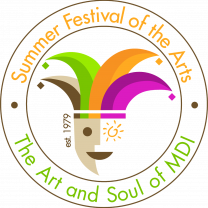 Have fun and get yourself moving with an hour long dance class based around the style of hip hop. You will walk away from this class with a small dance combination to show those at home. The focus will be on fun for all levels.
Materials needed: A large enough space and suitable clothing for significant movement.
About the teaching artist: Dezirae Zaman is among the MDI High School graduating class of 2020 with many years experience in performing arts including dance, drama, show choir, choreography and makeup design. Originally a camper at SFOA from age 8 to 14 followed by one year as apprentice and two years as assistant teacher, she is excited to be returning to SFOA as a teacher for the 2020 season.