Google Classroom for Educators, 7/6 - 7/9
Offered by:
National Digital Equality Center
Presenter:
Louis Carrier, NDEC Educator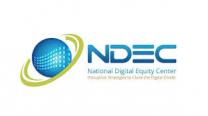 This is a series of 4 sessions.
July 6 @ 10:30 am - 11:30 am
July 7 @ 10:30 am - 11:30 am
July 8 @ 10:30 am - 11:30 am
July 9 @ 10:30 am - 11:30 am

With the appearance of COVID 19, many teachers were suddenly thrown into the realm of remote digital instruction without any preparation. Now that the school year is coming to a close, the summer seems like a good time for educators to get a chance to learn how to put together a cohesive, organized digital class that can work for both in-person and online remote instruction. Google Classroom is extremely useful in the delivery of instruction for both in-person and online instruction. This class will offer a complete presentation with extensive hands-on time on how to utilize Google Classroom as a course management system.
Requirements: A computer connected to the internet. This is an online-only class.
Skill Level: Participants should be comfortable with their own device.