Findings from the Field
Offered by:
Gulf of Maine Research Institute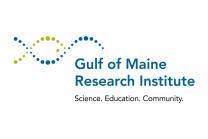 August 20th (9:00 AM - 3:00 PM) followed by an after school session on October 15th (3 - 4:00 PM)
Fifth through eighth-grade students across Maine and New Hampshire, including students working from home this spring, are enhancing their science learning through their participation in the Findings from the Field scientific community. This journal of students' ecological and environmental research features two formats: Nature Notes supports students to develop scientific observations, while the Research Article format is a perfect companion to a citizen science investigation or other ecological investigations your students are engaged with. This summer we will be introducing a new format, the Data Challenge! This new format will focus on supporting students to make meaning of messy, authentic datasets.