Early Diagnostic Interview Professional Learning (Aug. 10, 11, and 12th)
Offered by:
Maine Department of Education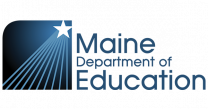 The goal of this Series is to provide you with experiences, information, and resources to guide you in the areas of diagnostic assessment, identifying students' mathematical needs, and developing knowledge of instructional strategies that have an impact on students' mathematical learning.

We will focus on the Early Mathematics Diagnostic Interview for grades PK-5. Time will be spent on the EMDI tool, assessment, and scoring, as well as many routines, strategies, and learning trajectories for elementary mathematics.

Dates for this Virtual Series are:
8/10, 8/11, 8/12, running from 8:00-11:00 AM each time and 9/29 from 3:30-7:00 PM.
Please plan to attend all 4 dates.
Standard Registration Ends:07/30/2021