Classroom Ecosystem Investigations with LabVenture
Offered by:
Gulf of Maine Research Institute
Registration:
Required, Fill in the Google form and Select Classroom Ecosystem Investigations!,
Click here to register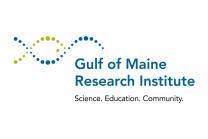 Sessions August 12th and 13th (9:00 AM - 3:00 PM) followed by an after school session September 24th (3-4:00 PM)
For many of Maine's fifth and sixth graders, the LabVenture field trip is one of the highlights of their year. This spring, we offered LabVenture Express -- a virtual exploration of the ecosystem investigation featured in our Lab. We are now working on plans for what LabVenture will be this fall. Whether LabVenture is virtual or in the Lab, our growing set of companion classroom modules support you to conduct authentic ecosystem investigations in your classroom.