Citizen Science in the Classroom: Invasive Plants
Offered by:
Gulf of Maine Research Institute
Registration:
Required, Fill in the Google form and select Citizen Science with iMapInvasives,
Click here to register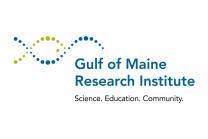 July 29th and 30th (9:00 AM - 3:00 PM) followed by an after school session September 29th (3 - 4:00 PM)
The Maine Natural Areas Program needs your help. Join us July 29-July 30 to learn about the invasive plants that you and your students can help monitor for using the iMapInvasives platform. Session will introduce the curriculum resources that build this into a rich learning experience, developing plant ID skills, and comfort using iMapInvasives to document species presence.