Chewonki Camp at Home (June 29 - Aug 21)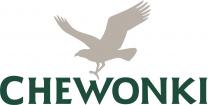 Join the fun with new and old camp friends in our 7-week remote program designed to keep kids curious, excited, and engaged through a summer away from camp. Our mix of screen-free activities, optional videos, and live events will help your family keep the Chewonki spirit alive and well.
Self-Paced Fun & Adventure
Enjoy as much or as little Camp@Home content as you like, at your own pace
Join us for a week, or two, or the whole summer
Busy in June or July? Join at any time - registration is always open
Join us for the Weekly Theme:
Activities and events at your own pace – as many or as few as you want!
Week 1: Place
Week 2: Adventure
Week 3: Growth
Week 4: Appreciation
Week 5: Grit
Week 6: Energy
Week 7: Celebration