Ranger-led Electronic Field Trips for Schools
Presenter:
Acadia National Park Rangers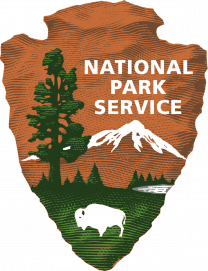 Teachers planning for the Fall 2020 semester can sign up to interact with a Ranger through live curriculum-based field trips, and learn about the natural world preserved within Acadia.
Each student participating needs to have internet access and a device that has audio/video capabilities.  We are using Microsoft Teams software for this programming.  After the program is confirmed we will send a link for the program to the teacher and ask that they forward the link to students.  OR, you can host us on Google Classroom.
Students will have the opportunity to ask questions at the end of the program but will be muted during the main portion of the program. 
K-2: Wildlife & Their Habitat! - Story Sessions (15 minutes each)
This program consists of three separate sessions to choose from, pick one or schedule more for different days. Each session features a different habitat.
Learn how Acadia's habitats provide animals with what they need to survive. Each session starts with a storybook about that habitat! When requesting sessions, please reference the habitats you want to cover.
Shoreline Habitat session

Pond Habitat session

Forest Habitat session
Grades 2-4:  Shoreline Discovery (30 minutes) – highly interactive program
This popular program investigates the lives of animals that live along Acadia's shoreline and how they survive the challenges encountered there. Live animals are not involved,   but ranger will showcase replicas.