A Blissful You:A 30 Day Wellness Transformation
Registration:
Required, Register on the website OR email Ananda Yoga to talk about a payment plan and to get a 15% off discount code,
Click here to register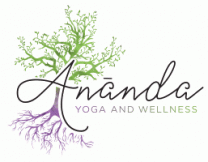 A Blissful You:A 30 Day Wellness Transformation is just what you need to get back on track with your health and wellness. Celebrate you by taking this step toward reclaiming your health and wellness.
This hybrid self-paced with a weekly Live group coaching session is designed to help you explore your personal wellness in depth.  We delve into interesting topics with informative and fun activities.  You'll learn about obstacles, mindsets, body types, toxins, nutrition and how it all applies to your health.  The recorded yoga, breathing, and mediation are there for you to come back to as often as you wish.   This course will give you knowledge, tools, and inspiration to improve your health and overall wellness, leading to greater joy and balance in your life. 
You will have access to a new yoga and meditation each week in addition to the themed material to explore.  Each week is based on a wellness-themed lesson with recorded instructions from Amanda and Sheila so you can dive in right away and work at your own pace.  These lessons include activities for you to personalize the knowledge for yourself and your lifestyle.  We provide journal prompts throughout the entire course to help you reflect on and progress to monitor this life-changing journey.  
Educators can email Ananda yoga to sign up for a consult talk about a payment plant and to get a 15% off discount code.